WILSON WANG - FOUNDER & CEO
Dr. Wang is based out of New York City. He is a pediatrician with expertise in health sector behavior change and organisational management. For five years he lived abroad in Rwanda, Liberia and Indonesia building health systems. Wilson trained at Children's Hospital Oakland. He earned an MPH from UC Berkeley and an MPA from the Harvard Kennedy School. He worked as Legislative Assistant for health in the U.S. Senate, as Medical Director in Harlem's Public Health Office, and as Clinical Adviser at the IRC and SAVE. He is Associate Professor at NYU's School of Global Public Health and was a California Endowment / Commonwealth Fund Minority Health Policy, Scholar and Robert Wood Johnson Foundation Culture of Health, Fellow.
RYAN WITT - CHIEF TECHNOLOGY OFFICER
Ryan has been with Wilson since Walking Doctors founding in 2018. Ryan specialises in leading teams in networking, ad tech and data science. He has written software for Disney, Facebook, Akamai, and scientists at Caltech, MIT, Brown and NYU. Ryan founded Decisive a mobile advertising and social intelligence company; and Opani, a data science infra-structure company. He is currently CTO at Suredone, an E-commerce company. Ryan attended the California Institute of Technology.
SILVIA NURDIN - MEDICAL DIRECTOR
Dr. Nurdin is from Aceh. She is a general physician with over eight years of experience working with large international NGO's in support of health system improvement. She worked with USAID funded EMAS in East Java, where she mentored tens of health centers and hospitals with high rates of neonatal and maternal death in live-saving care processes and measurement of results. Dr. Nurdin trained in medicine at the University of Syiah Kuala and earned an MPH from the Adelaide University in Australia.
JOEY BUCHBINDER - CHIEF OPERATING OFFICER
Joey just moved to Miami, Florida. He is a registered patent attorney with a background in mechanical engineering, law and international trade. He has experience in the U.S., Bangladesh, and China building engineering and management teams for apparel, medical device, and consumer product companies. He served as general counsel to a Hong-Kong based apparel manufacturer. Joseph is admitted to the bars of the State of New York and the State of Florida and is a registered patent attorney with the United States Patent and Trademark Office.
GETAW WORKU HASSEN, MD PHD
Dr. Getaw Hassen is Emergency Medicine Faculty at Columbia University and H&H – Metropolitan Hospital, where he leads the research and 3D-printer medical simulation divisions for the Department. A native of Ethiopia, Dr. Hassen completed his medical studies at Johannes Gutenberg University in Mainz, Germany and PhD in Neural & Behavioral Science at SUNY Downstate in Brooklyn, New York. Dr. Hassen is active in health care quality improvement globally. He has mentored residents and students of Emergency Medicine for over a decade and hundreds of high school, college, and post baccalaureate students on research methods. He is the author of over 94 academic publications. Dr. Hassen travels annually to Ethiopia to serve on medical missions. He is a member of the Ethiopian American Doctors Group that is building a national medical referral centre in Addis Ababa slated to open, 2022.
MICHELLE NIESCHERENKO, MD MPH
Michelle Niescierenko, MD, MPH is a Pediatric Emergency Medicine physician and Director of the Global Health Program at Boston Children's Hospital. She is also Health Specialist in humanitarian health with Avenir Analytics and the World Bank. Dr. Niescierenko has delivered pediatric care and developed clinical programs in China, Bolivia, Lesotho, Guatemala, Syria and Iraq. In 2011, she helped create Liberia's only pediatric residency training program, continuing to sustain it as visiting attending and through links to U.S. academic institutions. During the 2014-2015 Ebola outbreak, Dr. Niescierenko helped lead the Liberian hospital public health response. She continues to support the Pediatricians of Liberia to develop into their own independent pediatric department while building other health systems' development projects globally.
Thomas Kofi Mensah Cudjoe, MD, MPH is Assistant Professor of Medicine in the Division of Geriatric Medicine and Gerontology at Johns Hopkins School of Medicine. Dr. Cudjoe completed his medical degree at Robert Wood Johnson Medical School, a residency in Internal Medicine at Howard University and MPH at Harvard's School of Public Health. Dr. Cudjoe is actively engaged in the medical care of homebound older adults. His research focuses on the link between elderly social context and physical and emotional health. He is a Major in the US Army Reserves, a fellow in the inaugural Robert Wood Johnson Foundation Culture of Health Leaders Program and board member for the East Baltimore Henderson-Hopkins School.
Dr. Coffee completed her undergraduate and medical degrees at Harvard University. She attended residency at Massachusetts General and fellowship in Infectious Disease at UC San Francisco. In the aftermath of Haiti's devastating earthquake in 2010, Dr. Coffee and a group of Haitian nurses established a TB inpatient ward and outpatient program at the main public hospital. This work continues with the nonprofit Ti Kay. In 2014, Dr. Coffee went to Sierra Leone with the International Rescue Committee (IRC) where she oversaw the opening and running Ebola Isolation Units. She continues to work with the IRC as Communicable Disease Advisor. She also works as attending and instructor in infectious disease at Bellevue Hospital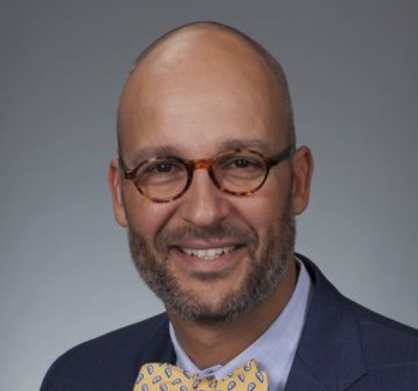 Dr. Higginson currently serves as Chair of the Department of Pediatrics at the Brody School of Medicine at East Carolina University. He completed his undergraduate and medical degrees at the University of California Los Angeles. He holds a Master of Arts in Bioethics and Health Policy from Loyola University Chicago. He trained in pediatrics at the Children's Hospital Oakland. He completed a fellowship in neonatal-perinatal medicine at the National Capital Consortium in Bethesda, Maryland where he became Chief of Neonatology and the Medical director for its Neonatal Intensive Care Unit, 2004-2013.
Dr. Mary E. Fleming, is an Obstetrician and Gynecologist (OB/GYN), who completed her residency at Meharry Medical College. She received her medical degree from Vanderbilt University and a MPH from the Harvard Chan School of Public Health. Dr. Fleming has devoted a professional career to the elimination of health care disparities. Her clinical practice focuses on filling OB/GYN vacancies in underserved regions of the U.S. She was a long-term volunteer at Our Lady of Lourdes Mission Hospital in Mutomo, Kenya. She is the President of the non-profit, Reede's Scholars, a national organisation whose mission is to bring about global health equity via research, education, policy change, and quality medical practice.